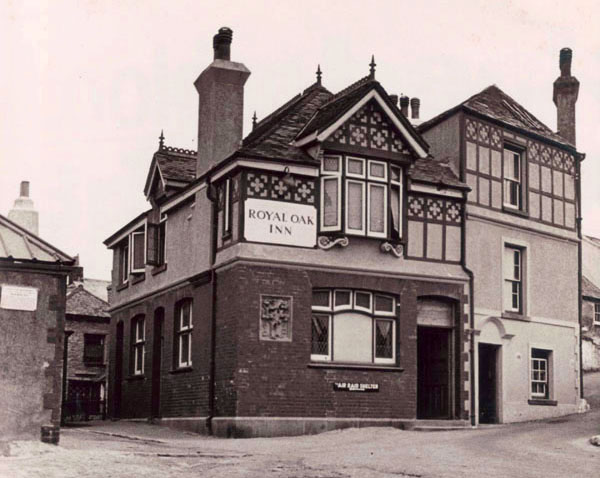 Royal Oak Inn
A popular village inn for 150 years and more (some of the buildings nearby date from the 1700s) the Royal Oak at Hooe was run in the middle of the last century by the Ryder family.
Thomas Ryder was here in 1850, and at the same time Abraham Ryder was at the Victoria Inn around the corner.
Thomas was succeeded by Henry Ryder and he was followed by Thomas Cole, who not only managed the pub but also collected and assessed the local rates and taxes.
Those were the days – when the Royal Oak was even closer to Hooe Lake than it is now, when water used to lap the mud and grassy bank that, prior to the infilling, came right up to the side of the road.
Messrs Pine, Furse, Wiltshire and Knight are among the various licensees from the earlier part of this century.